An old house in a village is shown where Urmila with her baby girl Gowri prays god and herself prays god that protect Gowri and her unborn child. Her MIL walks out yelling until Gowri is at her home, only inauspicious will happen. She sees milk boiling in kitchen and setting off yelling and hitting Urmila yells at her for being careless. Urmila apologizes and says she got busy in pooja. MIL yells that her husband is her god and she should take care of him. She takes Gowri from her and sends her to kitchen to bring milk for Surendra.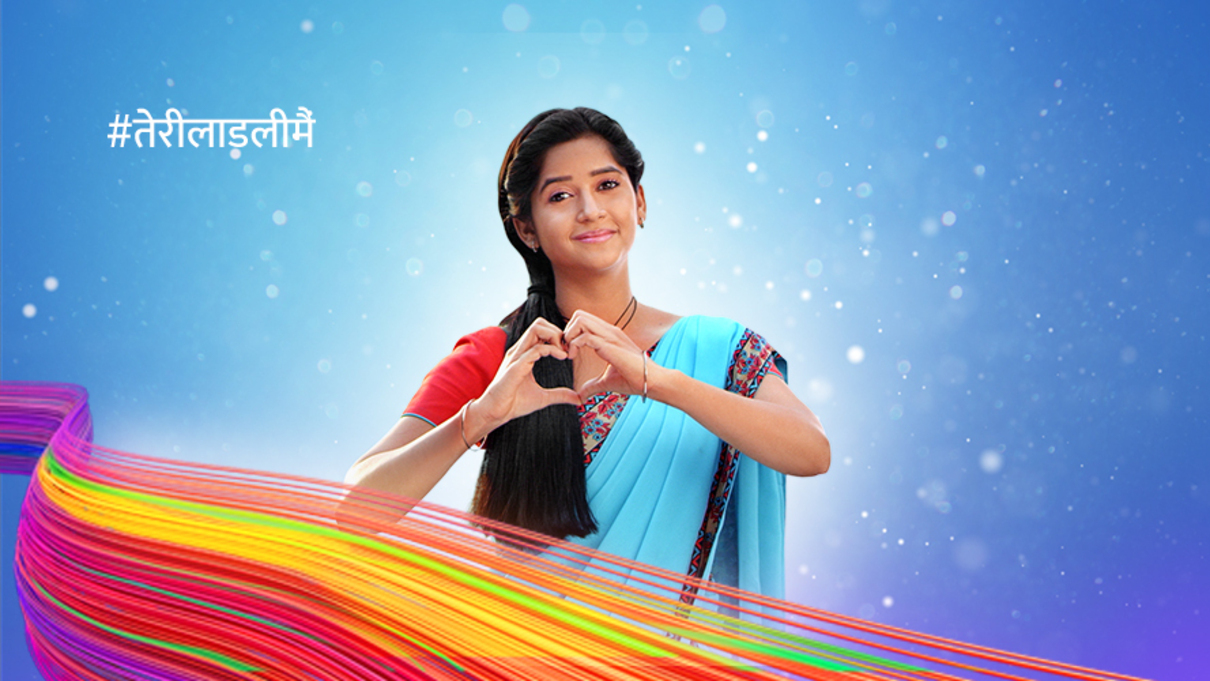 She then walks to Surendra who is repairing his bike and yells on Urmila, says last time Urmila bore a shrub/girl and hopes this time she bears some good news. Surendra shouts even this time she is bearing shrub and shows her doctor's report. MIL continues yelling. Surendra says he has taken doctor's appointment for abortion, so ask Urmila to get ready. Urmila drops milk cup hearing that. MIL yells at her and asks her to get ready followed by Surendra. They take her to doctor and Surendra requests doctor to abort his wife as she is carrying a baby girl.
Doctor asks if she doesn't know that gender determination is illegal and a criminal offense. Urmila says she doesn't want to abort her baby girl. Surendra bribes doctor. Doctor accepts it and goes to make arrangements for abortion. Urmila pleads not to abort her baby. Surendra pulls her away and warns her to agree for abortion or bear a baby boy. Urmila says she will bear a boy next time, but this time he should spare the girl.
MIL says last time she carried a baby girl and even this time. Urmila says its not only her mistake. MIL yells that her son is from high auspicious family. Surendra yells that he can spend his hard earned money in her daughters' dowries. Doctor returns with police and gets Surendra arrested for gender determination and trying to abort baby girl. Surendra is dragged away while he threatens to kill Urmila. MIL threatens Urmila next for getting her son arrested and warns to torture her once she reaches home. Doctor warns to dare not think of that or else she will get even her arrested, gives her visiting card to Urmila and asks her to call her if her MIL troubles her.
MIL takes Urmila away and continues yelling at her and warning that her son went to jail because of Urmila and she should get him out. Urmila suggests her to take Surendra's friend Ashok's support to bail out Surendra. MIL yelling at her calls Ashok. Ashok bails out Surendra and assures him that everything will be alright. MIL eagerly waits for Urmila and continues yelling.
Surendra returns home. She cries hugging him saying she was worried for him, asks if policemen tortured him. Surendra says nobody can dare torture him. Urmila walks to him concerned, but he pushes her away hitting at her stomach and asks Amma to get some special dishes prepared as he invited Ashok and Sunil for dinner. MIL yells at Urmila to stop her acting and start cooking. Urmila fries snacks/pakoras.
Ashok with Sunil visits in the evening and while sipping alcohol tells Surendra that he is protecting him since childhood from teacher, students, etc., but today he crossed the limits and went to jail after his heinous act; he should stop forcing Urmila for abortion repeatedly and accept baby girls. Inebriated Surendra asks why is he concerned about Urmila so much, if he loves her and if the baby girl belongs to him.
Ashok gets angry and warns him to mind his tongue. Surendra gets out of control and hits him. Their fight starts. Neighbors gather. Amma stops their fight and asks Ashok to calm down as he knows Surendra's nature. Ashok says Surendra started at first. Surendra picks wooden rod and hits at Ashok's head from behind, leaving him bleeding. Neighbor calls police. Ashok removes Surendra from mechanic job. Surendra continues yelling at him. Police enters and arrests Surendra. Surendra gets 4 months' jail term for assaulting Ashok.
MIL seeing crying Gowri yells at her. Urmila continues house hold chores happily waiting for her upcoming baby while mother continues duming work on her. Surendra returns home after 4 months. MIL gets emotional seeing him. He asks her to stop crying. MIL says all this problem is because of unborn baby. Urmila walks to him and asks how is he. MIL yells to get water for her husband. Urmila leaves.
Surendra says he doesn't want to see manhoos/inauspicious Urmila at home, so she should do something. Mother asks him to just wait and watch. Next morning, Urmila while preparing breakfast touches her stomach and tries to take multivitamin tablet when MIL throws tablet away yelling at her. Surendra enters and acts good, says he takes care of her so well, but he doesn't follow his duty properly.
She says he followed his duty well. He says he was trying to kill his baby girl and forgot that he is getting an opportunity of 2 kanyadans. Mother also acts good. Surendra apologizes her. Mother gives kadha/herbal medicine to Urmila saying its good for baby. Urmila gets suspicious and resists, but they forcefeed her, reminiscing getting it from wicked midwife to kill the baby. Urmila starts feeling ill and falls down on floor holding her stomach while they both smirk looking at her.
Teri Laadli Mein 5th January 2021 Written Update Precap:
Urmila requests Surendra to take her to hospital, but he pushes her away. She reaches hospital and gives birth to a dumb baby girl.
MIL steals baby at night and throws her in a dustbin.
Credit: TellyUpdates