Imlie holding Dev's hand brings him to family for Malini's bidayi. Malini rushes towards Dev emotionally, and Dev leaving Imlie's hand hugs Malini and giving her hand with Aditya's says she is not only his daugther but best friend, she is his wealth and Adi should preserve it carefull and never hurt her. Adi asks not to worry as he is afraid of Mrs. Chaturvedi/Anu and will never hurt Malini. Anu smiles and says he can call her mummy from hereon.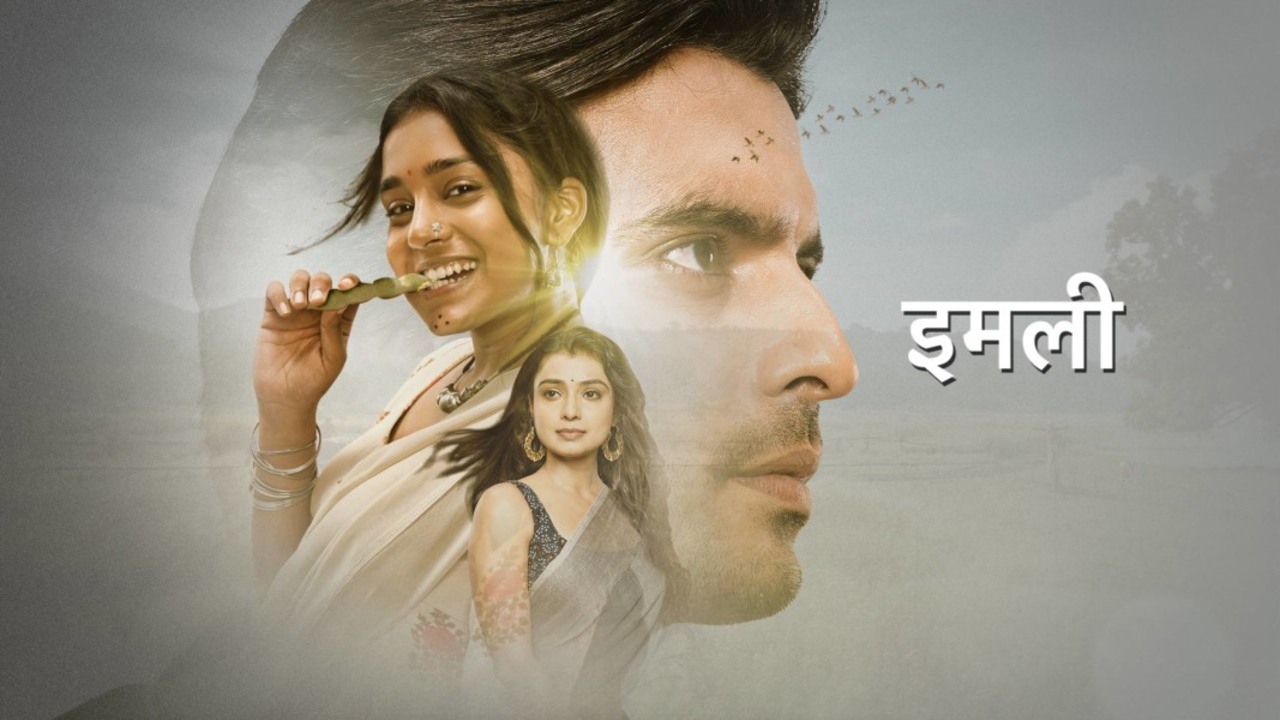 Aparna assures Anu that she is taking home her daughter and not daughter-in-law and will take care of her like a daughter. Imlie thinks Malini's mother is nearby and she can meet her mother anytime, but her mother went far away and she cannot meet her now.
Imlie in a hotel room cries reminiscing Imlie's words and tells Satyakam that she was Imlie's life before, but now she ransacked her forever. Satyakam says she should be happy seeing Imlie happy in sasural, though she asked them to leave; thinks what is Imlie hiding from him.
Tripathi family returns home and Aparna performs Malini's graha pravesh. Malini slips, and Imlie holds her. She thanks Imlie for saving her from embarrassment. Everyone walk in. Pankaj asks Imlie to get in soon to watch ring searching ceremony. Imlie thinks ring is lost and starts drama. Pankaj says its a ritual. Nidhi brings a big utensil, and Aparna asks Sundar to bring milk from fridge. Sundar says its finished. Rupali asks to get milk powder. Imlie hearing that creates drama and insists to get real milk. Pankaj asks where will he find milk at this time.
Dhruv says there is a cow shed/tabela nearby and takes Imlie there with Pankaj and Sundar. Imlie milks cow with a lot of drama and teaches them to milk. They return home with milk. Malini and Adi's ring searching ceremony starts. Nidhi says now they will see who loves more. They both start searching ring. Imlie feels sad seeing that. They find ring together. Badimaa says they have strong love between them and a third person cannot enter between them. Imlie gets more sad hearing that and seeing Adi and Malini's love.
On the other side, Anu gets worried that Malini didn't call her yet as she used to call her whenever she reaches her destination. Daadi and Dev say she shouldn't disturb Malini as she is married now. Anu says she has first right on Malini and will call her right now. Dev stops her. At Tripathi's house, each family member gives gifts to Malini. Badimaa gifts her jewelry, Bade papa his pen which he got after his 40-year service, Aparna her favorite perfume which Pankaj gifted her, Nidhi a makeup kit, Aparna a piece of good advice, and children greeting card.
They all rejoice. Imlie brings tea for them. Pankaj asks Imlie what will she gift new bahu. Malini says already Imlie gave her mehandi, chunri, and sindhoor, reminiscing the events, and asks Imlie if she will give her advice whenever she needs it as she knows everything. Imlie says she knows to ward off mosquitoes and much more.
Dhruv jokes that Imlie wants to send Malini out of house. Adi returns. Rupali jokes that Imlie wants to send Malini out of house. Imlie says she never told that and really doesn't want to. Aparna says they are joking. Imlie angrily takes their tea cups away. Adi asks everyone to rest and let Malini rest for some time. They all taunt him. Anu calls Adi and asks why is Malini not picking call. He gives the phone to Malini.
The family leaves saying they need to make arrangements for muh dikhayi ritual and Dhruv takes Adi away saying he cannot be with Malini until ritual completes. Anu calls Malini and asks why didn't she call her. Malini says she got busy in rituals. Anu asks her to rest and let others make arrangements. Malini says its a small ritual and she will rest after that. Anu sadly says there are many people there to take care of Malini and she doesn't need her mother now. Malini asks not to say that.
Imlie 1st January 2021 Written Update Precap:
Adi asks Imlie why was room locked form inside. Imlie says she was getting Malini ready. He scolds her. Malini walks to him ready and he imagines Imlie in her.
Credit: TellyUpdates